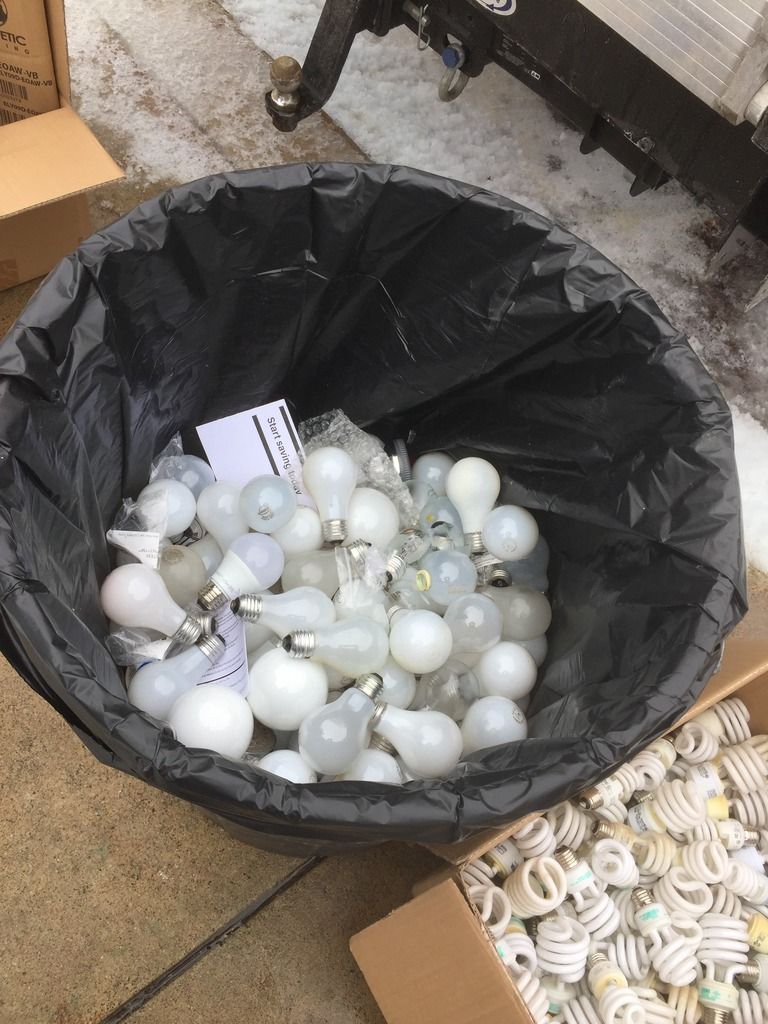 I talk the talk, but also believe in walking the walk. Here is the team that worked I worked with to deliver substantial energy and financial savings to a low income population. Thank you everyone.
From Olmsted County HRA
Michele Merxbauer
Mike Engstrom
Bryan Hoffman
Cari Kuehn
From RPU
Dirk Bierbaum
Dru Larson
From Rochester DMCEDA
Kevin Bright
From Energy Commission
Kim Norton
From City Council & RPU Board & Energy Commission
Michael Wojcik
On February 22 a team of staff / volunteers went out into the community and did some work in 60 Publicly owned low income housing units. We often talk about small changes that save energy and money, but if that is not translated into action there is not result. This was action.
In each of 60 units we changed out most bulbs, sink aerators, and shower heads. I hope that we can get the data back on what the savings are.  Because many of the families served by this project are using the social safety net, the money they save is really the money we save. The fact that we just went out and did this and found so many old bulbs shows that even the best economic case for savings is not a powerful as just doing it.
We actually changed out 800 light bulbs, including many incandescent and CFL bulbs. some rated as high as 200 Watts. The bulbs we put in were LED bulbs rated at 8.5 Watts. Most replaced bulbs were in the 60 to 100 Watt range. I am not sure what the payback will be for the public but I will guess that it is on the order of a few months. If I get data I will add this to the post.
The bulbs, aerators, and shower heads were funded by RPU and Minnesota Energy. Many people are interested in the solar panels I have on my home. In reality this project probably has a better environmental impact than my solar panels.
It is my hope that we can continue doing projects like this city wide. I would love to see this at many rental housing buildings in the city. It makes financial sense for everyone, especially if a team of volunteers (or paid volunteers) can do a few buildings in day.
I only shattered 1 bulb 0 lighting fixtures the entire day!