1 word: Integrity
But it does seem like a silly battle to have. It really irritates me when we have to babysit a few unethical developers in Rochester. I do feel sorry for Adam at K/A going through this since this is really being driven by the developer behind the scenes. That said ethics should kick in at some point.
Below is similar to the high end material that the developer proposed and agreed to in securing more than $10 million in incentives for the 501 first mixed use development. Those incentives included letting them build over an alley which raised concerns from neighbors; as it weakens the pedestrian experience. As a result the developer added glazing and high end materials to soften the blow. In receiving huge incentives the developer made an agreement with the city to build what they showed us.
Then the attempted to change the material to one of the cheapest materials possible, split face concrete (or glorified cement blocks).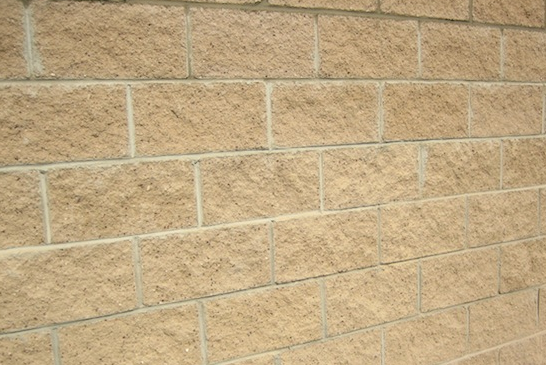 I am also disappointed with the significant cheapening of the balconies, but at least that is not at street level.
501 first is a nice downtown project which will be very successful, but the process that the project has gone through further illustrates issues with cronyism in our development process. Tax payers are putting more than $10 million in incentives into the project and are really getting almost nothing in return. Neighbors and I felt that 20% affordable housing would be appropriate given the public incentives.
We put $1.7 million into the project by way of TIF (tax increment financing), and more than $8 million in bonus density and alley way development rights. I can't point to anything that this project offers that is beyond what was already required given the development process used. As such the $1.7 million in TIF sounds silly at best.
Still the project was approved and we added what we call the "Mac Hamilton clause." Basically we say that because you are getting these special development rights and in exchange you can go and change your project and make it cheaper. I call it the Mac Hamilton clause because he is the poster child for getting one thing approved and building something cheaper.
Part of the concern in this project was that in covering up the alley we didn't want to create an environment that was unfriendly to pedestrians. As such the developer showed a number of high end materials including plate glass balconies and natural limestone on the ground level. Which was a nice touch… Until they tried to get rid of those high end materials behind the neighborhoods backs.
So lets do a "body count" on issues here:
City provides TIF to a project that would happen without TIF and offers no real public benefit like affordable housing.
I believe the developer falsified data on the amount they paid for land, thus justifying more TIF. Edit: I was told that the city should look into this and the environmental costs. I believe there is something there, but without #3 we will never know if the amount staff used for the TIF calculation is fair.
I asked staff to independently verify the numbers, they refused to do so unless directed by 4 council members. 4 council members failed to take this step.
Project was awarded TIF despite not meeting key requirements in the Urban Village Guidelines.
County planning staff failed to make the Urban Village enforceable despite stating they would years earlier.
Council allows developer to build 5 story blank South facing wall. President Staver feels that this is a good design.
Developer somehow mades determination that gaining 10 addition feet of space is more valuable than South (and Park) facing balconies and windows.
Developer attempts to change and significantly cheapen materials, but the Mac Hamilton Clause forces them to apply for a change.
Gas meters need to be applied to 1 area so the developer uses this as an excuse to change ALL materials.
Council directs K/A to meet with neighborhoods and they do, only to tell them exactly what they were doing and not entertain consensus.
Rather than work with neighbors to maintain quality materials and the promised appearance the chose to attempt to go to the city council and try to get 4 votes to let them cheapen the project. Unfortunately this is smart because there are a few council members that almost always vote to lower standards when asked. This time it didn't work.
K/A makes silly claim that changes are aimed at maintenance costs, not cheaper materials. Similar materials to what was proposed are also low maintenance.
I am skeptical of K/A's claim that the new materials are not far cheaper so I ask them to show me the estimates. They refuse.
K/A claims that crow population means they will have to clean glass more often (however are they planning on now cleaning up the other materials).
I believe K/A enforces no code of ethics addressing staff behavior where false claims are made to public bodies on behalf of developers.
Council President Staver once again ask critical questions of neighbors, Dennis Davey in this case, for advocating that the city / neighbors get the quality of project they were promised.
Council President Staver argues that split face concrete is not inferior to limestone.
Council President Staver criticizes me for not having the data on material costs and making assumptions. The complete lack of common sense aside, I asked staff to gather this data. They refused unless directed to by a majority of the council, President Staver was part of blocking the gathering of that very data.
Council President Staver once again uses "Slippery Slope" logical fallacy. To indicate that by forcing the developer to live up to our agreement the city will be force to further manage less justifiable circumstances.
The solution to these stupid battles is quite easy, create and enforce high standards. We are Rochester and the city does not need to beg for quality development. If we just require it we will get it. We have plenty of good developers than can operate with high standards in Rochester. Lets let the bad ones quit or go elsewhere. And for God sake if we are going to put public dollars into projects lets maintain some Integrity.