9 1/2 years after the needless death of a child, the county once again met to discuss ideas to address safety issues in the area around Harriet Bishop Elementary School. I submitted nearly the exact same recommendation I did 7 years ago. In that time not a single safety improvement has been made in that area. I am saddened by the lack of progress. Today a neighborhood larger that the entire city of Stewartville is cut of from the rest of the city's parks and trails system because there remains not a single safe crossing of West Circle Drive between Highway 14 and Salem Road. June 16th was the day a family lost their daughter.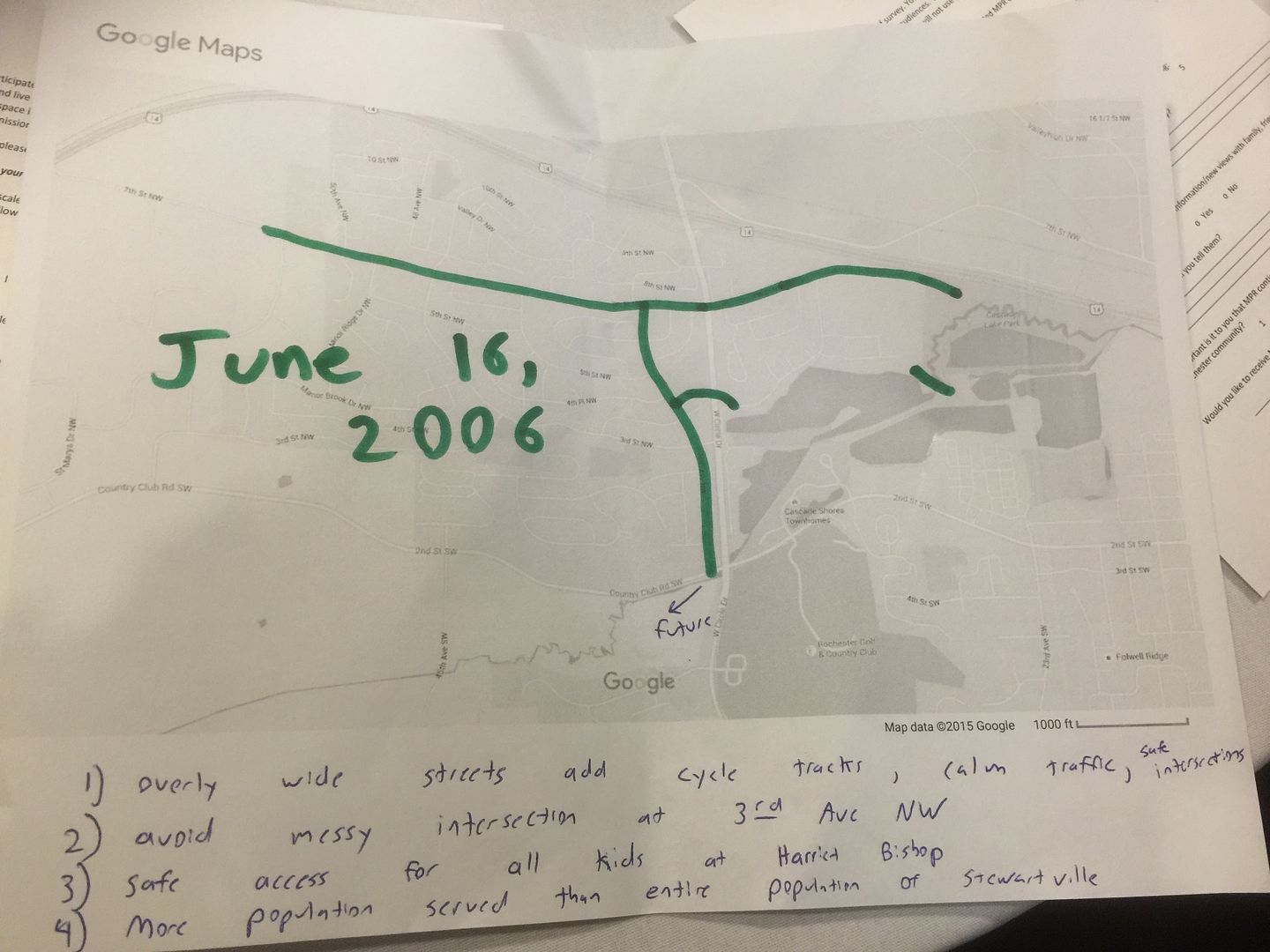 My proposal would create a pedestrian bridge crossing near Harriot Bishop Elementary School. This connection would safely connect pedestrians and bike from an area with more that 8000 residents to the rest of the city parks and trails system. Overly wide right-of-ways for both 7th street and 36th Ave could have cycle tracks added that would both calm speeds and reduce crossing lengths will connecting the entire neighborhood to the trail system. Here is an example of a cycle-track added to an existing street. Causal bikers, like kids, find these far more friendly and safer than a simple bike lane.
I also show a future bridge connecting the Lake street area to Cascade Lake park The South end to 36th Avenue could the connect to future trails running along the rehabilitated Cascade Creek to future developments to the west. Automobile issues at intersection like 3rd Ave NW & 9th street NW could be addressed with street lights, roundabouts, or if necessary, partial closures.